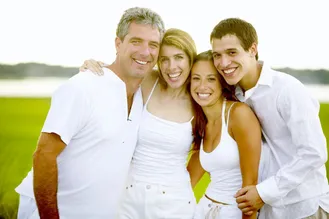 ATLANTA'S ADVANCED DENTISTRY SOLUTIONS
Piedmont Smiles delivers advanced, comprehensive dentistry to the North Atlanta region. We combine the professional expertise you deserve, with a relaxed, comforting environment you desire. Our goal is for you to discover the glamour of a healthy smile while maintaining overall dental wellness. Whether you're in need of a regular cleaning or a restoration, we're always ready to make your smile shine.
OUR SERVICES INCLUDE:
---
Check out our FREE Smile Whitening with every New Patient exam to get the dazzling, bright white smile you've always dreamed about! You should be proud of your smile. Piedmont Smiles promises that when you leave our office, you'll have something to smile about. Stop hiding. Expose your remarkable smile. Our team is here to help you regain your confidence, through education, communication, and a friendly atmosphere.
ONLY WHAT YOU NEED
You'll never have to worry about feeling pressured to get services you don't need. Through the use of state-of-the-art technology, like digital x-rays, intraoral cameras, and digital photography, our team involves you in every stop on the path to great oral health. We let you see for yourself exactly what your mouth looks like, and how we can help. When you visit our office, you'll always feel relaxed and comfortable knowing that you're the biggest part of the picture.
---
WE CHANGE THE WAY YOU THINK OF DENTISTRY. DESTROY THE ILLUSION OF UNACHIEVABLE RESULTS. VISIT US TODAY AND UNMASK YOUR MOST GORGEOUS SMILE.